Anyone for another end of year list? We have shared our songs of the year, UK & Irish albums of the year and Dom's gigs of the year. Now it is time for our annual albums list.
In a year where music has needed to be a salvation, ye gods of noise have really spoiled us.
As our offering to those that make the sun shine a little brighter, we have compiled a list of 100 albums that our team and readers have loved in 2015. This poll has been done democratically, to a point. Various genre specialists' choices and senior staff picks were taken into consideration, even if no other staff member voted for them or they weren't picking up votes on the boards. In weighting the list like this - as we have done every year for the past 5 or so - it hopefully makes for a reflection of the music we've been passionate about this year, rather than an approximation of what was most agreeable to our team.
Before we get to that big ol' list of 100 names and titles in an increasingly arbitrary order, here are the 20 albums we loved the most.
DIS' ALBUMS OF THE YEAR: 2015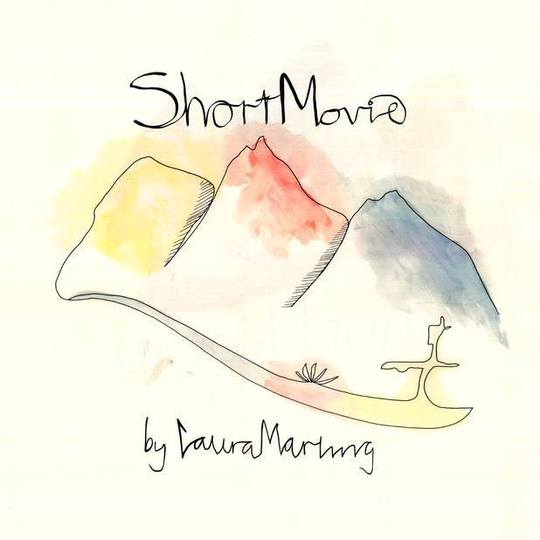 20) Laura Marling
Short Movie (Virgin)
"With Short Movie the Hampshire native has, for the fifth consecutive time, made the strongest album of her career, expanding her palette to include electric-guitar-led alt rock ('False Hope,' 'Don't Let Me Bring You Down') and percussive drones ('Strange', 'Short Movie') while retaining the English-rose folk that made her name ('Walk Alone,' 'Easy.') There's a clear through-line to her earliest work, yet a clearer progression that points to an evolving artist - which is how it's supposed to go, of course, but is rarely the case with a Brit-winning major-label star… This is Marling at her finest, but as she's proved five times in a row, the best is always yet to come."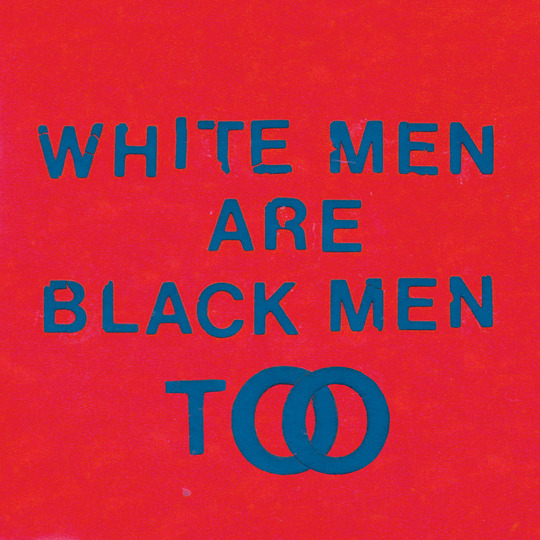 19) Young Fathers
White Men Are Black Men Too (Big Dada)
"Despite the weight of their subject matter, Young Fathers are too careful to let it overwhelm their music. They understand that you'll need a way in. This is the best thing they've released, and I have no caveats to insert after that statement. 'Shame' is the fucked-up younger brother of Outkast's 'Hey Ya,' and the most summery-sounding song ever to feature the word 'cunt… Like DEAD before it, White Men… is an elusive beast. It's more immediate, more instantly gratifying and more technically proficient, but there are also dark, difficult corners which hint at hidden terror. Little details emerge from the fog each time you put it on, and it's impossible to keep it confined to the background. The beats are closer to krautrock than hip-hop and everything is just that little bit too loud, regardless of the volume at which it's played. One suspects this may be intentional.'"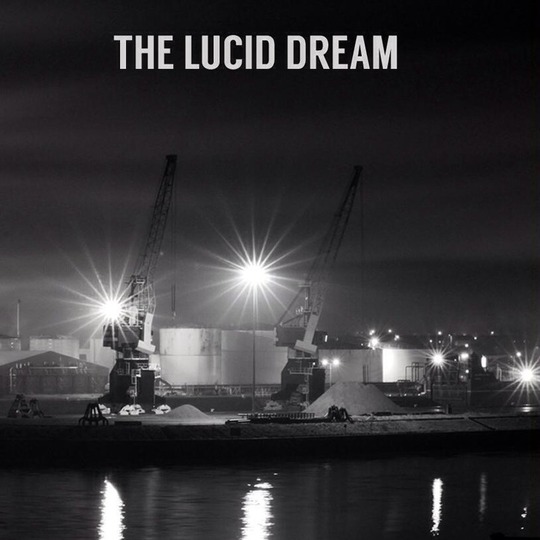 18) The Lucid Dream
The Lucid Dream (Holy Are You)
"Regulars on the psych rock circuit long before it became fashionable; they're the only act to have played all three of Liverpool's International Festivals of Psychedelia since the first one in 2012. Nevertheless, listen to their records in chronological order from that first release five years ago and the progression is there for all to see and hear. Granted, some comparisons are inevitable. For example Spacemen 3 and Spectrum – the latter of who they've shared a stage with – as well as The Black Angels and Darker My Love. However, The Lucid Dream is brimming with diversity throughout its eight pieces and is anything but another psych-by-numbers record as a result."
17) Nils Frahm
Solo (Erased Tapes)
Nils released an album for Piano Day, a special day in the calendar that he invented. Here's what the day was all about.
At the end of 2014 I had an immediate urge to release a solo piano album which I recorded some time ago, and I was looking for a specific occasion to do so. I wanted it to be a nice surprise for everyone, so I thought of a meaningful release date to begin with.Seconds later it came to my mind: I was about to create my own holiday in order to come up with a reason for this release. Moreover, if I could be proud of something, then of being responsible for an annual celebration of the piano. And here comes the best bit, Piano Day will happen on the 88th day of the year, which most of the time is the 29th of March. Piano Day is intended to be the most joyful of all holidays.
My album –solo– can be downloaded in any desired format and can be listened to for free. For those who like the real thing, there is a vinyl and all other kinds of round discs available (sorry, these are not for free). It would be appreciated if you get this thing on vinyl, simply because it's very nice looking and sounding! Anyways, this is all part of a fundraising enterprise for a very special piano project.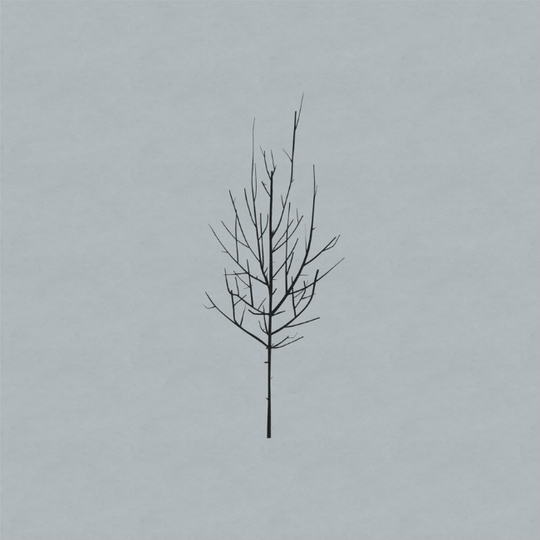 16) Low
Ones and Sixes (Sub Pop)
A crucial aspect of Low's dynamic mastery here is the new focus on electronic instrumentation, which provides less of an occasional intrusion than a steady, and consistent, undercurrent. It fleshes out the band's frequently skeletal arrangements, particularly on the beautiful 'Congregation' and on 'Into You', which both prove Low's penchant for extreme minimalism to be as jaw-droppingly effective as ever. Nowhere is Low's ability to coax power out of limited musical ingredients more obvious, however, than in the record's closing quarter-hour.
It is a quite astonishing final burst from the trio. 'Landslide' is ten minutes of stark reflection, which manages to be one of the most punishing things the band has ever committed to tape. "Scream 'til you bleed" Sparhawk commands. The heavens open and then 'DJ' sweeps in. A majestic and austere closer, its sombre piano undertones make for one of the band's most deftly stirring pieces to date. Much the same thing could be said of Ones and Sixes as a whole. It's another subtly heart-rending effort from a band that remains one of the very finest in the world. If you needed a reminder of why Low are an institution then this is it…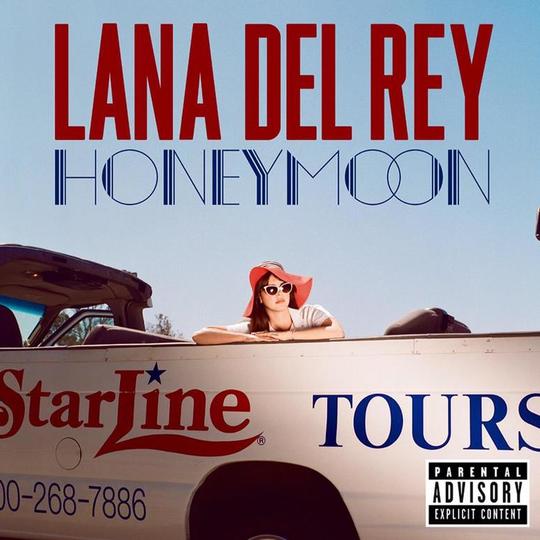 15) Lana Del Rey
Honeymoon (Polydor)
Sean Adams, in a letter to Lana, wrote:
Dear Lana… I get the sense from 'The Blackest Day' that you're not in awe of America all the time. Then again, it seems like you close the blinds and rattle around in your own world. Please remember that no human is an island, but the way you present your communications, I get this sense that you and fka Twigs would make for wonderful neighbouring colonies. Your tribes would probably get along pretty well. And with the chapter entitled 'Music While I'm Watching The Boys' the warm uplifts got me thinking that Julianna Barwick's island would sit just off your coast, like a dormant volcano protruding from the distant mist.
14) Kathryn Joseph
Bones You've Thrown Me and Blood I've Spilled (Hits The Fan)
Sean Adams writes:
"Earlier this year I was invited to judge the Scottish Album of the Year (SAY Awards). When last year's Twilight Sad record didn't make the shortlist, I began paying much closer attention to those records that did. At first Kathryn Joseph's album seemed like a pleasant Antony, Coco Rosie or Tori Amos-ish piano record, but then I started reading about it, and every listen became this intense and visceral experience. It's an understated masterpiece that wears it heart, guts and those of everyone we've lost on its sleeve, torso, cheek, lips, hair, and you can probably see the entrails hanging from its belt, dripping blood on its feet. Its pain is vivid and stark, but it probably won't pierce your skin on first listen."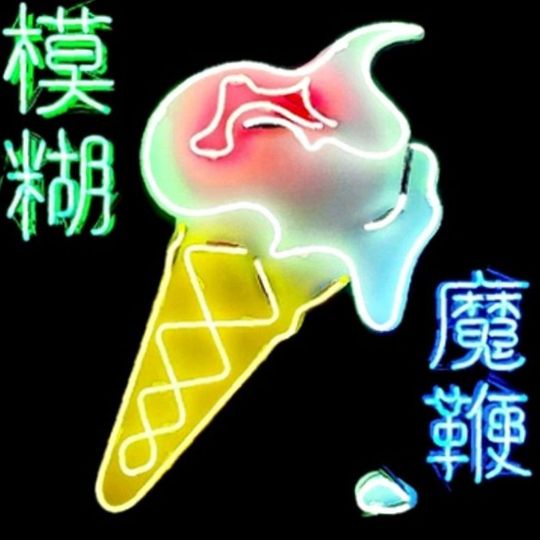 13) Blur
The Magic Whip (Parlophone)
"I don't think The Magic Whip is Blur's best album, though you might. But there has been no artistic dip. The laborious way in which it was strung together has, perversely, given a feeling of freshness and spontaneity – the highest compliment you can pay it, I think, is that it doesn't sound like a comeback album or a 'statement' record. There are comparisons to be made with other Blur records, but it doesn't sound particularly like any of them, and Albarn's lyrical preoccupation with the far east – abstract, rather than patronising – means it's completely adrift from any sort of 'Blur are back, bee-atches!' gestures… fuck it, let's just enjoy it: we've got a new Blur album, and it's good. Really good. Will there be another, I wonder? I dunno. 13 sounded like the end of a band. Think Tank sounded like the end of a band. The Magic Whip does not sound like the end of a band."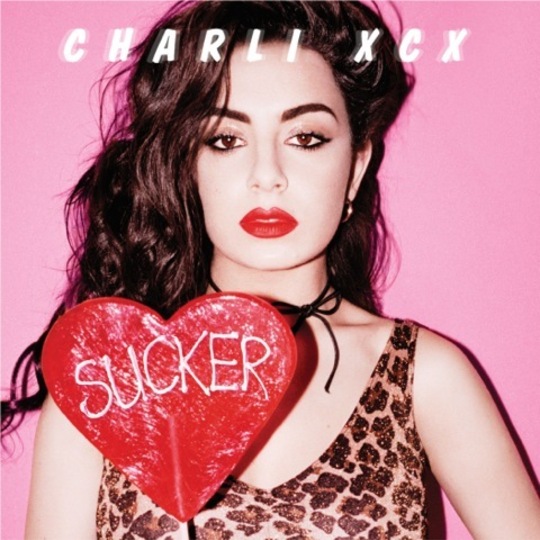 12) Charli XCX
Sucker (Atlantic)
"Forget what you've read: Taylor Swift didn't make the best pop album of 2014 – Charli XCX did (it then came out two months after the US release in the UK)… The biggest development here is Charli's shift towards guitars, likely inspired by the punk record she reportedly wrote and shelved prior to starting Sucker. There's the brilliantly bratty, Bow Wow Wow-ish 'Breaking Up', the frenetic pogo of 'London Queen', and the low-slung swagger of Rivers Cuomo-collaboration 'Hanging Around'. Best of the bunch is 'Body Of My Own'. Essentially a celebration of female masturbation, the chorus' Eastern-inspired chord progression posits it as a 21st century take on 'Turning Japanese'… an artist who's proven – with quite brutal efficiency – that she knows her way around a killer hook. As Charli herself told the NME, at the start of 2014, 'I can write a fucking hit song. And I'm going to write some for me now.' There are 13 of them here; take your pick, suckers."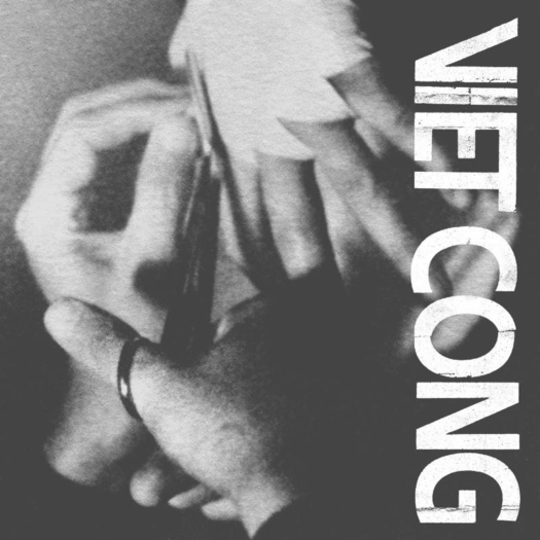 11) Viet Cong
Viet Cong (Jagjaguar)
Their aesthetic, I suppose, is extremely loud and incredibly close, gargantuan drums that sound like live recordings from a war married to screeching noise and woozy bass and electronics. There is a painful enormity to the music, which is mixed with a rawness and volume that often makes it come across like an approximate recording of something too huge to contain on tape. 'Death', with its supple beginnings, terrifyingly loud instrumental midsection, and howled final phase, is a strangely difficult song to actually remember except in snapshots, something to be lived through rather than hummed along with.
That said, Viet Cong's volatile brew often coalesces into something disarmingly catchy: 'Pointless Experience' is staggering, frantically phasing electronics dancing ballistically round an implacable battering ram of a vocal mantra from Fiegel; the verse of 'Continental Shelf' - basically just very loud feedback and a single drug hit extremely hard – gives way to a wry, clubby chorus; 'Silhouettes' flings some icy, detached keys in and manages to echo something of Pornography-era Cure.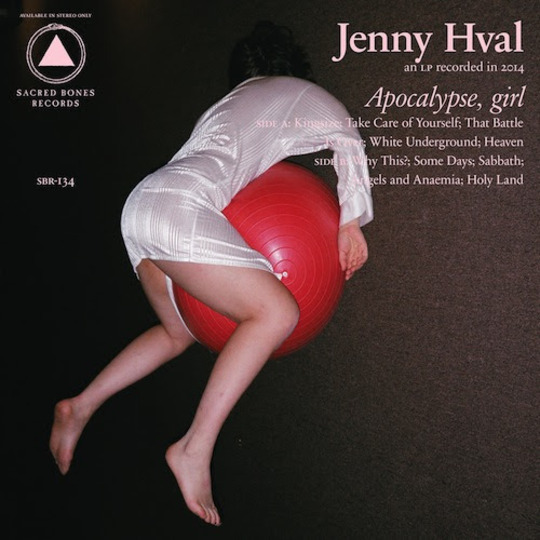 10) Jenny Hval
Apocalypse, girl (Sacred Bones)
Gender and the process of gendering remain omnipresent in the lyrics and music of Jenny Hval, who, as of album #7 may no longer be referred to as a 'prodigy', in that she's now more like a confirmed woman-of-juno (that being the under-used feminine form of 'genius'). 'That Battle is Over' – her ironically titled single – reminds us that we're still at the fourth wave of feminism, and while the album's soundscape largely dispenses with signifiers of confrontation (the dissonance, noise, and fragmentation of her mid-period albums), it's also a long way from the sweet Scandi-pop of her earliest incarnation, Rockettothesky, where she smuggled subversive sentiments via her lyrics, delivered in an almost operatically affected soprano (as if to hint at the performance that is gender, without forcing the issue).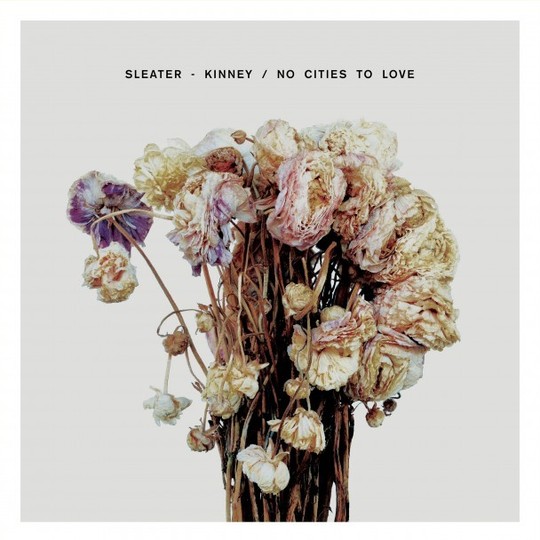 9) Sleater-Kinney
No Cities Left To Love (Sub Pop)
Sleater-Kinney are one of the great rock bands and No Cities To Love is the perfect comeback: a treat for die-hard fans as well, a perfect introduction for newcomers ­– and what a journey that'll be.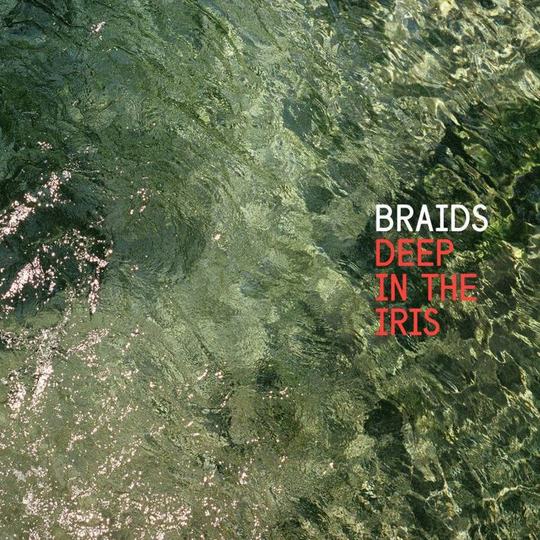 8) Braids
Deep In The Iris (Arbutus/Full Time Hobby)
Across these 40 minutes or so, you realise that they've totally nailed the 'half electronic/ half band' sound they've been going for since their debut. It's hard to find a highlight to the record, because honestly, the whole thing is. There's an utterly remarkable maturity in the execution of their sporadic ideas here, especially for a band so young and one only on album number three. They employ a pretty hefty sonic arsenal too, but crucially know when to sit back and when to push forward - nothing feels like an afterthought, or a cluttered experiment in music tech - it's frenetic stuff, but they know how to steer each song…. The centrepiece to the whole thing is undoubtedly the incredible 'Miniskirt'. A plaintive vocal eventually unravels with the gradually unfurling synth line into a vitriolic, snarling missive aimed squarely at the kind of neanderthal misogynists she's undoubtedly had to deal with in the past. "I'm not a man hater, I enjoy them like cake" she humorously coos at the start, before unleashing "but in my position, I'm the slut, I'm the bitch, I'm the whore, the one you hate… It's like I'm wearing red and if I am, you feel you've the right to touch me, because I asked for it", sung with such passion and control, it's hard to find fault with such bravery in committing this to tape. Those unmistakably Braids-like choppy, almost drum'n'bass rhythms and zipping, bass heavy synths take over the second half of the track in what is a definite career highlight, let alone simply an LP highlight.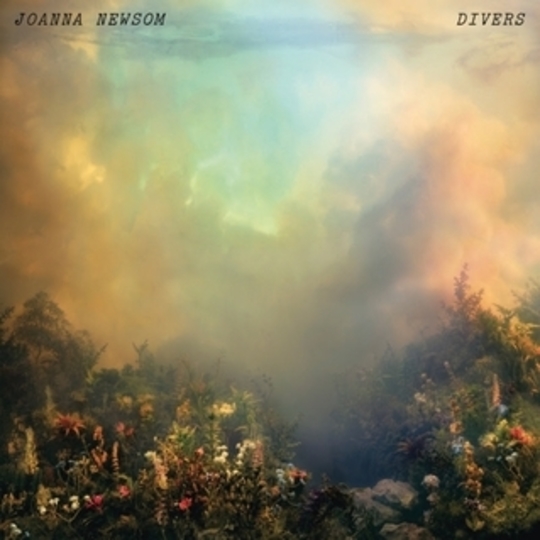 7) Joanna Newsom
Divers (Drag City)
A wash of strings and the sound of chattering birds open the Nico Muhly-assisted first song 'Anecdotes', before Newsom's harp, piano and distinctive vocals herald the tune proper, and it's a doozy. Against a rich backdrop of antique keys, horns and wind instruments, Newsom details a fantastical battlefield unstuck in space and time. Here, during a break in the fighting, she converses with nightjars and poorwills, longs for "temporal infidelity" and is, somehow, a newborn babe and a rueful soldier simultaneously. A sweeping, graceful coda turns the song inside out, positing that time is both static and fluid, something felt over and over again on Divers. It's a thoroughly, admirably Tralfamadorian notion, and one Newsom mines to riveting effect… These are startlingly beautiful, fiercely inventive songs, couched in the metaphysical, touching on the universal, born from a deeply personal place. Conveyed with sincerity, warmth and the musicianship and love of language and storytelling that sets - has always set - Joanna Newsom apart, Divers is a colossal achievement.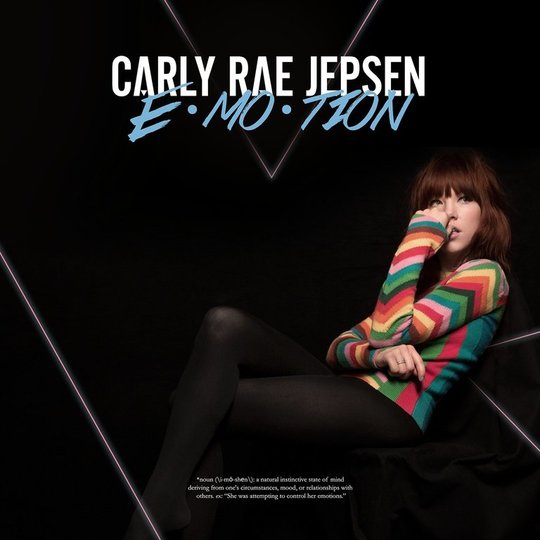 6) Carly Rae Jepsen
E-MO-TION (Interscope/Polydor)
Sammy Maine and Kate Solomon wrote:
Sammy: I really hope people that wouldn't necessarily give CRJ the time of day give this album a go. The album honestly makes me feel so many things but mainly it makes me feel alive. I genuinely have a spring in my step every time I listen to it. It's so proud to be pop and hopefully this'll make others realise it's never a guilty pleasure to enjoy songs that make you happy; songs that make you wanna dance your ass off and songs that perfectly fit the criteria for pretending to be in a music video
Kate: I've listened to it so much and still love it. I'm not sick of it at all
Sammy: I just want to hug it. I want it to be my best friend
Kate: It totally feels like a friend
Sammy: And maybe dudes will have a hard time feeling like that? But that doesn't matter cuz more CRJ for us.
Kate: Yeah, I think men have enough music now. Enjoy your Ryan Adams 1989 cover album, dudes.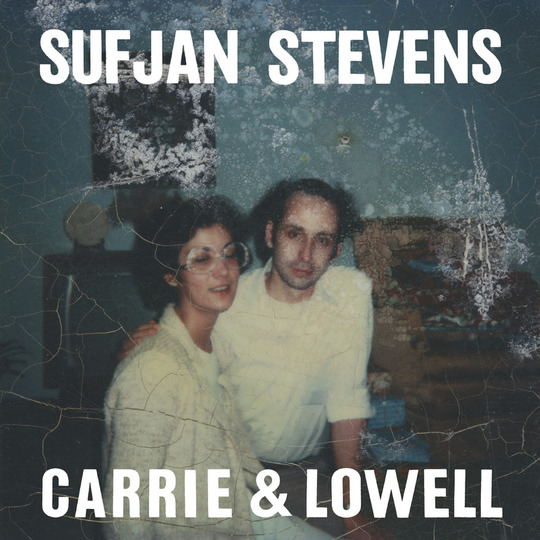 5) Sufjan Stevens
Carrie & Lowell (Asthmatic Kitty)
Carrie & Lowell is an incredibly sad record. Listened to in a delicate state, its songs can be harrowing. A friend of mine was brought to tears upon hearing 'No Shade in the Shadow of the Cross' on the radio recently, and when I heard it played from start to finish in a crowded bar a couple of weeks ago the effect was jarring (not least because it hasn't yet been released). Sufjan Stevens has long conveyed great emotion in his music, often married to an admirable, outsized sense of ambition. Here, he strips everything back to its bare minimum, painting a painfully honest depiction of bereavement and the grief and confusion that followed… a collection of songs as captivating, poignant and finally, ultimately, redemptive as any that Stevens has produced.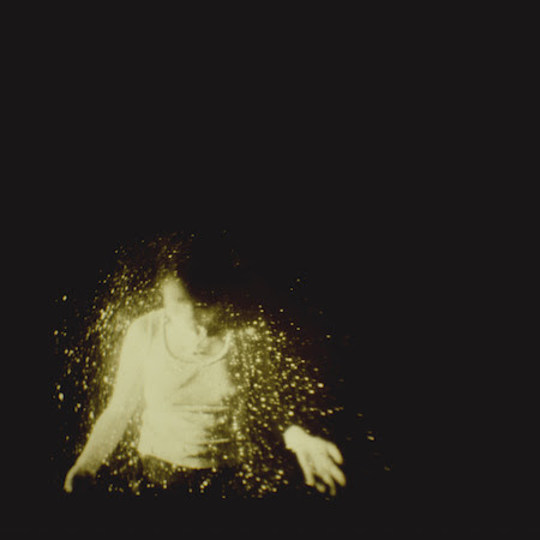 4) Wolf Alice
My Love Is Cool (Dirty Hit)
Wolf Alice have been erroneously dubbed a grunge revival act and it's understandable why people are conflating their sensibility with needless nostalgia. If Cobain's ambition was to make music that sounded like The Beatles and Black Sabbath, then Wolf Alice have upped the ante by making a record that sounds like the Cocteau Twins and Motörhead. 'Fluffy' may sound like The Pixies having a riff-fight with Sonic Youth whilst 'Turn to Dust' has a brief Lynchian moment with a sniff of Chris Isaak's 'Wicked Game', but unlike many of their contemporaries nothing about My Love Is Cool feels like a homage to the past. Retromania, this is not. In fact, it's a forward-leaning record that's very much in the moment, magpieing up the music and experiences that they love, ingesting it all, twisting around, and throwing it all up with aplomb. If you could spew gracefully, this is what it would sound like. Whereas Noel wanted to start a Beatles-indebted revolution from his bed (on a comedown from night before no doubt) and Alex Turner wanted to reinvigorate rock & roll; Ellie Rowsell (high on life, love, literature and the rejuvenating power of angst) wants you to start appreciating how good you've got it.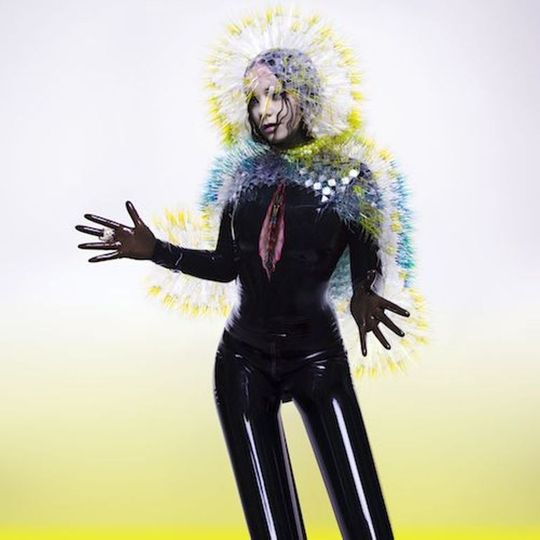 3) Björk
Vulnicura (One Little Indian)
If Björk tackled the biological world with her last album, 2011's 'media project' Biophillia, on Vulnicura she applies the same forensic veneration towards the death of her relationship with long-term partner Matthew Barney. 'Family', the monolithic eight-minute-track at the heart of the album, is at once a requiem to the collapse of her home life ("Is there a place / Where I can pay respects / For the death of my family?"), and a prayer for relief from pain ("There is a swarm of sound / Around our heads / And we can hear it / And we can get healed by it"). That first line suggests music as a healing force, and here the music very much accompanies Bjork as the central figure of the album, the narrator and lamenter, dreaming her relationship back into life to understand it better and come to terms with its passing…
The sheer weight of its creator's emotional honesty holds the album together. Like the 'Black Lake' that she compares her heart to ("My soul torn apart / My spirit is broken"), the album spirals around the weight of her emotional loss, the record full of empty spaces, in the abstract production, in the longing strings, in the people and feelings absent: "Explore the negative space / Around my mouth / It implodes / Black hole"). If this is music as catharsis, the sheer length of the songs, and their wondering musings, make for a strange, intense listening experience. We feel Björk's pain, but the music holds us at a remove, only rarely letting us in close with her. Maybe that's part of the healing process - when something dies, when a period of our lives is suddenly lost to us, we need space to grieve and recover.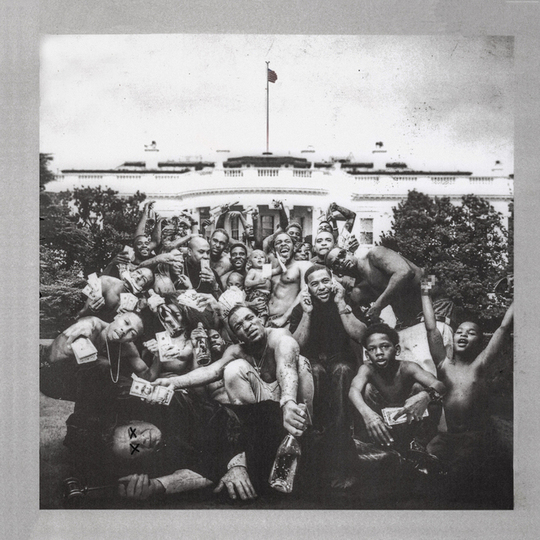 2) Kendrick Lamar
To Pimp A Butterfly (Interscope)
It's the sort of album that deserves – no, demands – to be really listened to, worked out for oneself, and - in case this is all making it sound like homework or duty, god forbid - relished and delighted in, in all its jazzed up, funked out, soulful, loud, proud, angry, sad and beautiful glory… To Pimp a Butterfly is a concept album with many themes, which interlock and overlap. It isn't a straight narrative, instead leaving the listener to fill in some of the gaps for herself. So threads running through the album include the perils and temptations of fame (personified and referenced several times as Lucy aka Lucifer), the importance of home vs hotel rooms and life on the road, weightier concerns like black-on-black violence, US race relations, African-American role models, the history of black music, slavery, America… To Pimp a Butterfly is an album with more to say about contemporary America – race relations, the country's foundations on the slave trade, the vast inequalities dictated by money and skin colour, the dysfunctional relationship between the sexes, fame and more – than you might read in many so-called Great American Novels. This is an important – a very important – piece of work that will stand the test of time. It's also an utter blast to listen to and live with.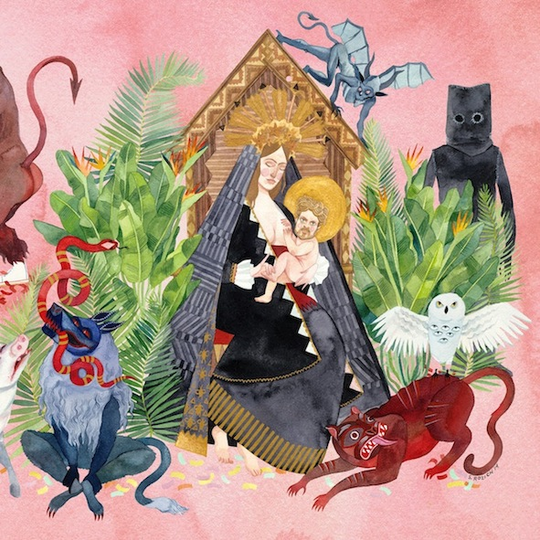 1) Father John Misty
I Love You, Honeybear (Bella Union)
Loosely framed as a concept album around his getting together with wife Emma, I Love You, Honeybear pinwheels between an honest, bruised tenderness and worldweary cynicism, but never in that yawnsomely earnest way you all too often find when singer-songwriters use their material to present and fillet their own relationships… So we first meet the pair on the opening title track, a straightforward ode to their love, set to syrupy high-maintenance strings. They frolic on "Rorschach sheets", literally fiddling while Rome metaphorically burns, or as Tillman puts it "Getting high on the mattress, while the global market crashes". Already you're swept up in that exclusive everything-is-shit-except-you-and-me feeling of fatalism and romance – a recurrent theme that can also be found in the chucklesome 'Chateau Lobby #4…', with its distrustful neighbours (who complain about Josh and Emma's noisy lovemaking, fearing that "the misanthropes next door are probably conceiving a Damien"); or in Tillman's sweet, dazed wonder at the pair's fortune in actually meeting, delivered with stark honesty on the simple, acoustic closer 'I Went to the Store One Day'. "For love to find us, of all people / I never thought it could be so simple", he sings, tangibly relieved and still astonished at his good luck….
---
Here is the full list of 100 Albums released this year that our team loved.
1) Father John Misty - I Love You, Honeybear
2) Kendrick Lamar - To Pimp A Butterfly
3) Bjork - Vulnicura
4) Wolf Alice - My Love Is Cool
5) Sufjan Stevens - Carrie & Lowell
6) Carly Rae Jepsen - E-MO-TION
7) Joanna Newsom - Divers
8) Braids - Deep In The Iris
9) Sleater-Kinney - No Cities Left To Love
10) Jenny Hval - Apocalypse, girl
11) Viet Cong - Viet Cong
12) Charli XCX - Sucker
13) Blur - The Magic Whip
14) Kathryn Joseph - Bones You've Thrown Me and Blood I've Spilled
15) Lana Del Rey - Honeymoon
16) Low - Ones and Sixes
17) Nils Frahm - Solo
18) The Lucid Dream - The Lucid Dream
19) Young Fathers - White Men Are Black Men Too
20) Laura Marling - Short Movie
21) PINKSHINYULTRABLAST - Everything Else Matters
22) Susanne Sundfør - Ten Love Songs
23) Girl Band - Holding Hands With Jamie
24) Max Richter - Sleep
25) Fetty Wap - Fetty Wap
26) Foals - What Went Down
27) Kamasi Washington - The Epic
28) Gwenno - Y Dydd Olaf
29) Petrels - Flailing Tomb
30) Haiku Salut - Etch And Etch Deep
31) Du Blonde - Welcome To The Milk
32) BADBADNOTGOOD & Ghostface Killah – Sour Soul
33) Marilyn Manson - The Pale Emperor
34) Mbongwana Star - From Kinshasa
35) Idlewild - Everything Ever Written
36) Godspeed You! Black Emperor - Asunder, Sweet And Other Distress
37) Ezra Furman - Perpetual Motion People
38) Algiers - Algiers
39) Hop Along - Painted Shut
40) Trust Fund - Seems Unfair
41) Everything Everything - Get To Heaven
42) Mew - +/-
43) Grimes - Art Angels
44) The Icarus Line - All Things Under Heaven
45) Destroyer - Poison Season
46) Maccabees - Marks to Prove it
47) Then Thickens - Colic
48) Lower Dens - Escape From Evil
49) Heather Woods Broderick - Glider
50) Blanck Mass - Dumb Flesh
51) Girlpool - Before The World Was Big
52) HEALTH - Death Magic
53) Deerhunter - Fading Frontier
54) Lanterns on the Lake - Beings
55) Julia Holter - Have You in My Wilderness
56) Ryley Walker - Primrose Green
57) Gnod - Infinity Machines
58) Killing Joke - Pylon
59) Blank Realm - Illegals in Heaven
60) Title Fight - Hyperview
61) Belle and Sebastian - Girls in Peacetime Want to Dance
62) Desaparecidos - Payola
63) Songhoy Blues - Music In Exile
64) Errors - Lease of Life
65) Joanna Gruesome - Peanut Butter
66) Cheatahs - Mythologies
67) Mercury Rev – The Light in You
68) Ghostpoet - Shedding Skin
69) Alabama Shakes - Sound and Cloud
70) Beach House - Depression Cherry/Thank Your Lucky Stars
71) Jessica Pratt - On Your Own Love Again
72) Colder - Many Colours
73) Ghost Culture - Ghost Culture
74) Jamie XX - In Colour
75) Dre - Compton
76) Anna Von Hausswolff - The Miraculous
77) The Libertines - Anthems For Doomed Youth
78) Battles - La Di Da Di
79) John Grant - Grey Tickles, Black Pressure
80) Lonelady - Hinterland
81) JME - Integrity
82) The Cribs - For All My Sisters
83) Courtney Barnett - Sometimes I Sit And Think, And Sometimes I Just Sit
84) Drake - If You're Reading This It's Too Late
85) Tame Impala - Currents
86) Kurt Vile - b'lieve i'm goin down…
87) El Vy - Return To The Moon
88) Ought - Sun Coming Down
89) Tobias Jesso Jr. - Goon
90) Holly Herndon - Platform
91) Villagers - Darling Arithmetic
92) Deafheaven - New Bermuda
93) Floating Points - Elaenia
94) Gaz Coombes - Matador
95) Fairhorns - Fuckup Rush
96) Nadine Shah - Fast Food
97) Roisin Murphy - Hairless Toys
98) Soak - Before We Forgot How To Dream
99) The Mountain Goats - Beat the Champ
100) Drinks - Hermits On Holiday
Got an opinion about this list? Join the discussion over on our music forum.
Or post about it on Facebook:
Or use the hashtag DiSLPSof2015 on Twitter:
Join Our List
Mailing list subscribers are be kept abreast of our album recommendations and playlists throughout the year:
And there's more...
1) Songs of the year 2015
2) UK& Irish albums of the year
3) Dom's gigs of the year
4) Forgotten what our previous albums of the year were? Albums of the Year archive.
5) Vote now in our annual reader poll and see what else the DiS community has been loving.