The countdown of DiS' albums of the year reaches a climax but before we reveal our five favourite albums of the year, here are some words from the site's founder and current editor...
At school, my teachers always said it was important to show your workings. I often wondered if that meant drawing a cartoon of how I used a calculator or repeatedly scribbling 'I copied Tim's answer'. Tim didn't seem to mind that I sometimes copied his answers (including the workings) due to the fact I regularly lent him my copy of Melody Maker and occasionally made him mix tapes that turned him on to bands like Idlewild and Cable. It was a sweet deal.
I realise talking about cassettes and defunct inky music weeklies makes me sound old (I do turn 30 in a few weeks, afterall) but the inclusion of this anecdote from my cheating childhood is here for a few reasons. Partly, I want to make clear that this albums of the year 'chart' was not compiled using any sophisticated mathematics - I truly am terrible at maths due to finding ways around 'learning'. Mostly, this tale is here because whenever I make this year-end list, I think back to times when I'd be making a mixtape for my friends, trying to gently force the music I loved into their world. I have always loved getting personal recommendations back and I've always felt that music is about these interactions, rather than popularity - which, if it wasn't obvious, is pretty much the fundamental reason for this site existing as it does in the first place. Add atop of this way of being a music fan, the fact that I feel that democracy is flawed, especially when you see it leading to The People voting Arnies the Californian governator... so hopefully the reasoning behind the ways in which we do this list - which is coming right up - will make sense. I mean, if music really was a popularity contest, then I wouldn't have given the biggest selling album of the year 1/10 - although feel free to use that as ammo to rubbish the validity of this entire list, if sales is your barometer of #REALMUSIC.
Despite not showing my workings as a kid, I understand why it's important now. Perhaps it's because we're living in an era that shuns privacy and increasingly values transparency but I really don't trust any list or award where I can't grasp who voted for it, and how, and most importantly WHY the decision of who 'won' was made (do not get me started on the concept of 'music as a competition' or we'll be here all darn day!). I guess this questioning mind of mine is probably what led me and many of my fellow flies into the burning light of 'journalism'/music criticism/rock-writing but let's park that thought as this intro went a bit tl;dr about 200 or so words ago...
If you're of a similar what-why-how persuasion, please bear with me whilst I bore you briefly explaining how this proverbial sausage was made...
The Process
In the second week of November, I emailed all of DiS' staff asking for their ten favourite albums of the year. My only demand was that they made one record their number one choice because I would pay particular attention to list toppers. 58 of them replied - I had absolutely no idea we had quite that many contributors! The lists varied dramatically but patterns slowly began to emerge. The people who were all-rounders, who hadn't perhaps had the time or access to explore, had fairly similar lists featuring big names and cult favourites. The genre specialists seemed to agree on a few records, which didn't feature in any other lists and had a few picks from outside of their 'remit'. The senior staff had a few things that they loved and that featured throughout everyone else's but on the whole, it was a hodgepodge, with well over 300 different releases mentioned.
Then, without doing any totting up, I made a top 50 list and sent it to our senior staff: Andrzej our reviews editor, Luke our news editor, Cate our features editor and Wendy who does our hugely-popular singles column every week. They then made a few comments like "we can't really put Radiohead below Katy B without explaining it". On the whole, the feedback was that there far too many releases that we'd left off, so I bumped the list up to 100. And then, the staff votes were totted up to see how they matched the list, with anything that was listed as a number 1 getting 5 points, 2 for number 2 and 1 voting point for everything else. A few things joined the top 100. Admittedly, that points system list didn't look too dissimilar to our final top 30 but in a somewhat different order from about position three through 100.
Following this, attempts were made by me to listen to every album in the top 100 in a semi-objective manner, imagining myself wearing the collective head of what I imagine a DiS reader is and isn't (which I realise is a near impossible task). Then, with a maniacal laugh, I ruthlessly cut it down to 75, chopping off things which only had one 'vote' (sorry Julianna Barwick, Kuedo, British Sea Power...) before trying to find a few things that really felt like they might benefit from having a light shone on them if they were a bit higher in the list - as, although I have an annual existential crisis about the point of putting things in numerical order, I'm well aware that others find year-end lists like this incredibly useful in these overwhelming times we're living in. Curios like Colin Stetson, which had also been mentioned a fair bit on the boards throughout the year, got bumped up the list. As did a few things which were getting a lot of love in our annual reader poll because we're well aware that this site is as much about the community as it is the editorial team, and long may that lack of distinction continue. More to-froing with our senior staff and five drafts of the list later, here we are...
And that is how it was done. Hopefully, this represents 'us' as a whole. Obviously it won't be the same as your personal list (it's not that similar to my personal list), which is why it is your own personal list of what you loved and think is superior (HIYA!) but hopefully if you don't come here offen, it'll give you a good clue as to what we're about, what we loved in 2011 and underscore the fact the Kasabian and Florence records really weren't the makers of the albums of the year (IN OUR COLLECTIVE OPINION!).
In my head, I compiled elements of this list thinking less about everyone (least of all what our media-peers might name their favourites) and found myself returning to that primal one-to-one state of sharing recommendations - this is something I really hope DiS does better throughout 2012 because we're humans, afterall. I hope that this is the kind of list that my friend Tim, both back then in maths class, and now, would find something to love from and, hell, if you lot don't dislike, that's a bonus.
Merry DiSmas!
Sean Adams Founder, Drowned in Sound
---
Drowned in Sound's Five Favourite Albums of 2011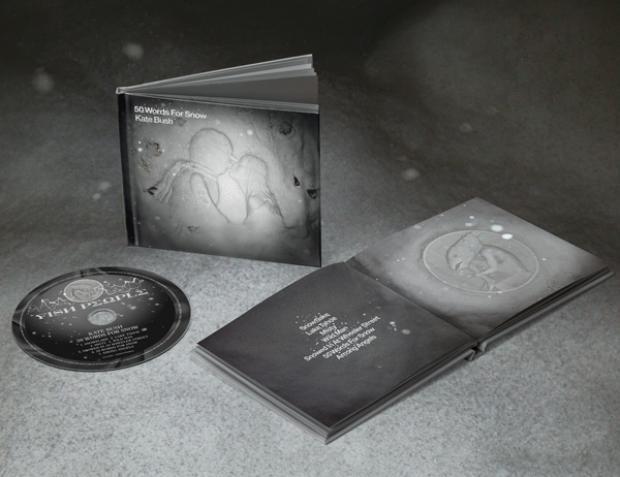 [600x430]
5: Kate Bush 50 Words for Snow
This was released a smidgen too late for some lesser other end of the year lists (bless those monthly magazines needing to goto print at the end of October) but what a majestic record it is from a genuine legend. On its release a few weeks ago, Andrzej Lukowski, our reviews editor, said:
"Kate Bush has always been best at her most focussed, and here she delves monomaniacally into snow and the winter – its mythology, its romance, its darkness, its rhythmic frenzy and glacial creep. 50 Words for Snow is artic and hoare frost and robin red breast, sleepy snowscapes and death on the mountain, drifts in the Home Counties and gales through Alaska. But it is mostly, I think, a record about how the fleeting elusiveness of snow mirrors that of love; and if I'm off the mark there, then certainly as a work of music one can view it as a sort of frozen negative to Aerial's A Sky of Honey, the transcendent 42 minute suite about a summer's day that took up the album's second half. Whatever the case, 50 Words...demands to be listened to as a whole: the days of Bush as a singles-orientated artist are long gone... hitting a true peak again, there is the temptation to drone on about how important she is, how she dwarfs most of her peers artistically, let alone the braying yahs and rahs of today who cite her as an influence. But let's keep it in perspective: in the 26 years since Hounds of Love, Aerial and 50 Words for Snow have been her only truly fully realised albums. Kate Bush is more than fallible; but at peak she is incomparable."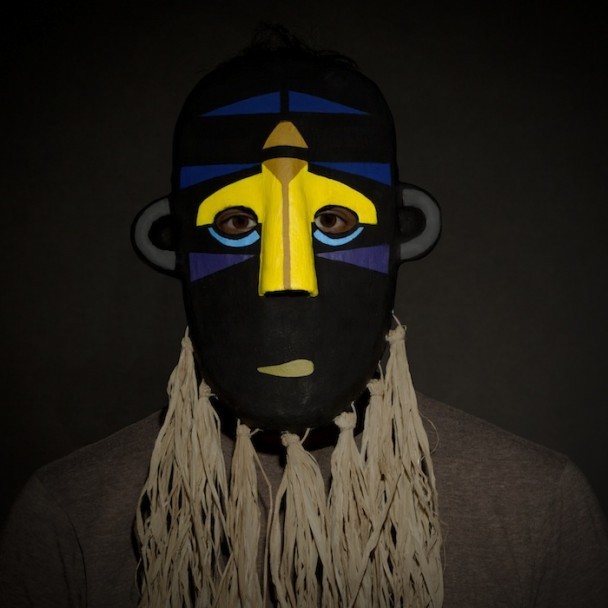 [600x600]
4: SBTRKT sbtrkt
Not quite 'dubstep' or 'post-dubstep' or 'bassline' and not really categorisable as an 'indie' album either, this slick, smooth and sophisticated self-titled debut has seamlessly crossed over into every crevice of modern life. Lyrically, guests including Jessie Ware, Little Dragon and Sampha touch upon many of the disconnects which contributed to this summer's "riots" in the UK, whilst musically it's hugely dancefloor-friendly (and shop-floor-friendly if a recent trip Xmas shopping on Oxford st was anything to go by!). If you really need to find a pigeon-hole for it, somewhere between Original Pirate Material and the xx wouldn't be a bad place to stuff it.
SBTRKT was winner of our user-voted Neptune Music prize but this record - which probably couldn't have been made in any year other than 2011 - seems like it has hardly begun picking up plaudits.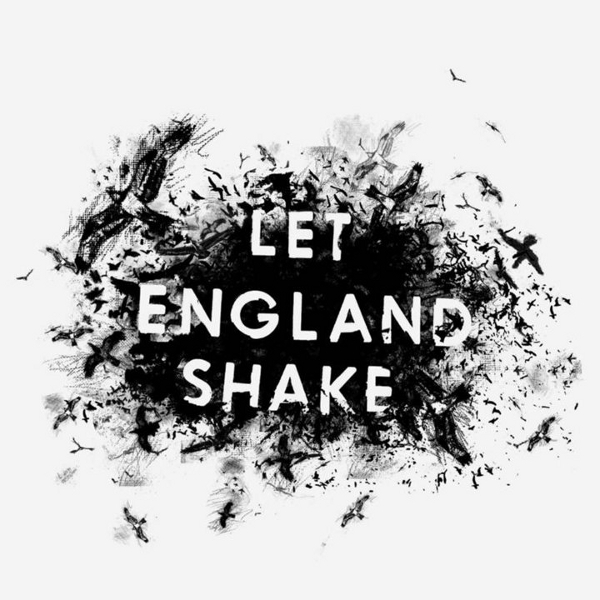 [600x600]
3: PJ Harvey Let England Shake
Andrzej Lukowski: It'd be totally wrong to say PJ Harvey's music didn't use to be about things: if the lyrics could be cryptic and the lady herself denied autobiographic intent, most of her work can essentially be viewed as an often furiously visceral interrogation of female identity. But if 2007's White Chalk has a dislocated splendour, much of the rest of her work over the last decade has felt rudderless without the agony and the anger that fuelled her in Nineties. Let England Shake is a more or less wholesale break with her past; frankly if she never lifts an electric guitar again, I don't think I'd mind. Famously, a lot of the songs are about the First World War, specifically the Gallipoli Campaign. But for me its shimmering, eerie, endlessly engrossing autoharp-driven vistas are not so much about war as a spine-tingly ambivalent yearning for an England that has passed from living memory into something close to myth, within our lifetimes. I seriously doubt it's everybody's reason for falling for Let England Shake, but that's the joy of this gorgeous, eerie, complex, singular, accessible, endlessly rewarding record. It's immensely gratifying to be able to say that in 2011, at the age of 42, Polly Jean Harvey is an artist at the peak of her powers.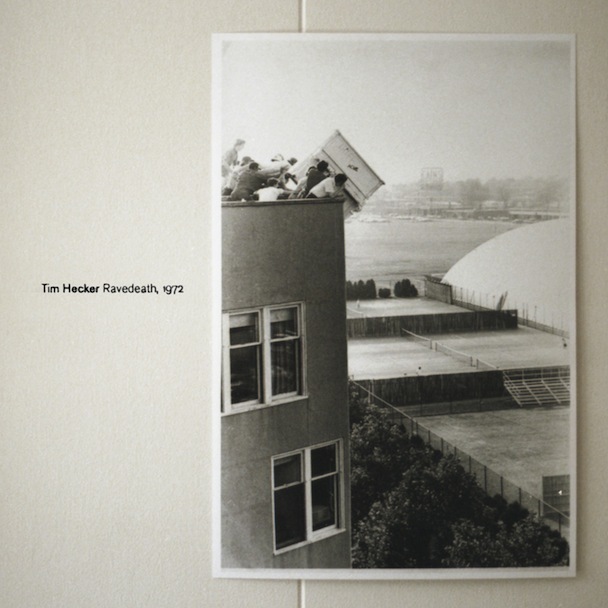 [600x600]
2: Tim Hecker Ravedeath, 1972
It's kinda impossible to describe this intense, beautiful and foreboding record without sounding like a pretentious c--t. However, Abi Bliss side-stepped both the p and the c-word in her review earlier this year:
"Ravedeath, 1972 is composed from a session with an old pipe organ, recorded, along with guitar and piano in an Icelandic church, with fellow musician Ben Frost helping out with performance and engineering. The initially cryptic title makes more sense when considered as a wry, triangular pun whose other corners are the opening track, 'The Piano Drop', and the cover image, a photo of Hecker's wall bearing a copy of a black and white picture of a group of American students in 1972 on the verge of executing a ritual 'piano drop' off the edge of a tall building. The track itself is the nearest you'll find to anything resembling dance music here and that's only in the way its stacked tremolo fuzz and floor-dwelling bass suggest a smudged, bleached-out photocopy of some near-forgotten trance anthem... Yet despite song titles such as 'Studio Suicide 1980' – offering a faint glow of melodic sunlight through thick, murky stained glass – the dominant flavour of Ravedeath, 1972 isn't one of decay. It draws upon the grandeur of the past but refuses to crumble its bones into sonic dust, instead recasting the organ's strength and harmonic range into shapes more suited to an age when an imminent day of judgement is feared less than the constant trickling away of the present."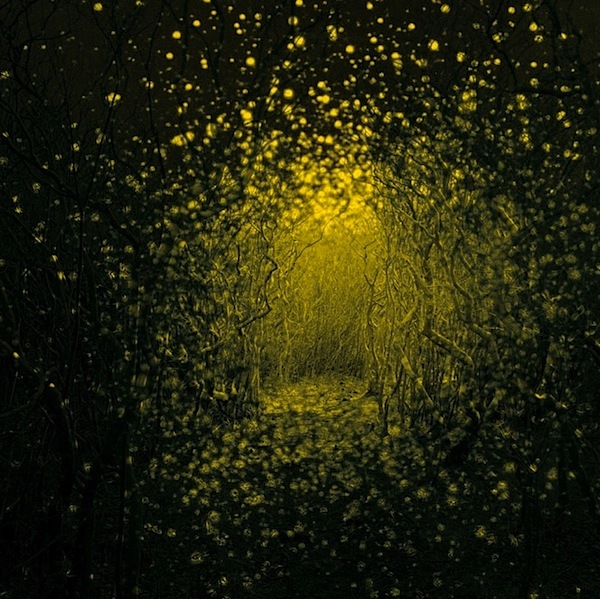 [600x599]
1: Antlers Burst Apart
Sean Adams: I'm not gonna lie, this is the first time my personal very favourite album of the year has ever been Drowned in Sound's album of the year. It isn't that I haven't really loved the records that topped our previous lists, it's just that I usually compromise, for fear of seeming like a dictator. Perhaps that's why it felt important to explain above how this list was compiled. This is also probably why I'm struggling to even begin to put into words why and just how much I - as well as many of our readers and contributors - love this album. Do I really, like, really-really need to justify my choice? I'll just explain it like this...
My relationship with Burst Apart was at first one of mild confusion. I had loved the church-chill and fading memory magic of Hospice. I'd loved how 'Kettering' seemed to be the closest a song had ever come to that feeling of sadness utter bleakness that is so overwhelming you feel as though you're passing out. The band somehow found way of translating heartbreak, news of a death and may other moments when you feel emotions so strong that it's as though you're slowly falling down a hole of darkness into a ebbing world of pain.
On first hearing 'Parentheses' - the first track from the album teased onto the web - I started to wonder where those gentle, broken hearted gents had gone. Three listens on and those feelings of loss were long gone, and I realised that from that place of ache had grown a band writing songs as big as The National/M83/Muse/delete-as-applicable but with the defuse oh-woah-wow widescreen factor of both Prince and Spiritualized.
On hearing the album for the very first time, I wasn't quite convinced. It was like a first date with someone way out of your league but who doesn't quite seem to be on your wavelength. I could totally imagine the sex but had no idea if we'd have a second, let alone a third date. It was around this time I decided, on a whim (and half-remembering how I felt the first time I heard Boxer and Pinkerton - now two of my all-time favourite albums), to put some headphones on and take Burst Apart for a walk and oh-woe-oh-wow, did that fourth listen hit me. I say hit, I mean, floored. I say floored, I mean I had to sit down on a bench as 'Corsicana' turned me into what some would describe as a human puddle.
Five live shows (at least 4 of them are in my top 5 gigs of the year) and about 200 plays of the album later and I'm sitting here typing this, listening to the album yet again, unsure if this is a record that needs me to fight its corner. But then, as with my initial experience, as well as various reactions from friends, tweets and a series of DiS threads have revealed, Burst Apart isn't a one listen 'oh I get it' record and perhaps that's why, all these months later, the love affair still feels so raw and exciting.
[DiS interview](http://drownedinsound.com/in_depth/4142646) // [Antlers' track-by-track guide to Burst Apart](http://drownedinsound.com/in_depth/4142670)
---
Sampler Playlist
As per previous years, we've made a Spotify sampler with a track from each album picks to explore. Click here to subscribe to this playlist.
Drowned in Sound's Seventy-Five Favourite Albums of 2011
75: Britney Spears Femme Fatale | Review
74: James Blake James Blake | Review
73: Los Campesinos! Hello Sadness | Review
72: The Pierces You & I
71: Veronica Falls Veronica Falls | Review
70: Wu Lyf Go Tell Fire to The Mountain | Review // Interview
69: Mark McGuire A Young Person's Guide
68: Nicola Roberts Cinderella's Eyes | Review
67: Peaking Lights 936 | Review
66: Moon Duo Mazes | Review
65: Emmy the Great Virtue | Review
64: Girls Father, Son, Holy Ghost | Review
63: Explosions in the Sky Take Care, Take Care, Take Care | Review // Interview
62: Rustie Glass Swords | Review
61: Kate Wax Dust Collision | Review
60: Iceage New Brigade | Review
59: Wilco The Whole Love | Review // Interview
58: Atlas Sound Parallax | Review
57: Zomby Dedication | Review
56: M83 Hurry Up, We're Dreaming | Review // Interview
55: Cut Copy Zonoscope | Review // Interview
54: Youth Lagoon The Year of Hibernation
53: John Maus We Must Become The Pitiless Censors of Ourselves | Review
52: Oneohtrix Point Never Replica | Review
51: Friendly Fires Pala | Review
50: Nicolas Jaar Space is Only Noise
49: Lady Gaga Born This Way | Review
48: Gang Gang Dance Eye Contact | Review
47: Tori Amos Night of Hunters | Review
46: David Lynch Crazy Clown Time | Review
45: New Look New Look | Review // Interview
44: Panda Bear Tom Boy | Review
43: Marissa Nadler Marissa Nadler | Review
42: Kanye West and Jay-Z Watch The Throne | Review
41: James Ferraro Far Side Virtual | Review
40: Mastodon The Hunter | Review
39: WALLS Coracle | Review
38: Katy B On A Mission | Review
37: And You Will Know Us By The Trail Of Dead Tao Of The Dead | Review // Interview
36: Kurt Vile Smoke Rings For My Halo | Review
35: Lykke Li Wounded Rhymes | Review
34: My Brightest Diamond All Things Unwind | Review // Takeover
33: Tune-Yards W H O K I L L | Review
32: Radiohead King of Limbs | "Review"
31: Frank Ocean Nostalgia / Ultra
30: Björk Biophilia | Review // Interview
29: Josh T. Pearson Last Of The Country Gentlemen | Review
28: The Horrors Skying | Review
27: The Weeknd House Of Balloons | Review
26: Fucked Up David Comes To Life | Review
25: War on Drugs Slave Ambient | Review
24: Austra Feel it Break | Review
23: I Break Horses Hearts | Review
22: Mogwai Hardcore Will Never Die, But You Will | Review // Takeover
21: Colin Stetson New History Warfare Vol. II: Judges
20: Destroyer Kaputt | Review
19: The Field Looping State Of Mind | Review
18: Aidan Moffat & Bill Wells Everything's Getting Older | Review
17: Wild Beasts Smother | Review
16: A Winged Victory For The Sullen A Winged Victory For The Sullen | Review
15: EMA Past Life Martyred Saints | Review
14: Low C'mon | Review
13: Tom Waits Bad as Me | Review
12: Bon Iver Bon Iver | Review
11: St. Vincent Strange Mercy | Review
10: Metronomy The English Rivera | Review
9: Beirut The Rip Tide | Review
8: Bright Eyes The People's Key | Review
7: Nils Frahm Felt | Review
6: When Saints Go Machine Konkylie | Review
5: Kate Bush 50 Words for Snow | Review
4: SBTRKT sbtrkt | Review
3: PJ Harvey Let England Shake | Review // Interview
2: Tim Hecker Ravedeath, 1972 | Review
1: Antlers Burst Apart | Review
[75-50](http://drownedinsound.com/in_depth/4144230-dis-favourite-albums-of-2011--75-50) // [49-21](http://drownedinsound.com/in_depth/4144233-dis-favourite-albums-of-2011--49-21) // [20-6](http://drownedinsound.com/news/4144241-dis-favourite-albums-of-2011--20-6)
More