Over 50 bands played the official 'unsigned' slots at ITC this year. We saw a few of them and several of the fringe events.

In The City is the annual music industry convention showcasing unsigned and newly-signed bands, holding official showcases in the crappiest pub venues imaginable, all in close proximity to each other and near the conference hotel. This year saw it drift over the river to Salford, instead of its spiritual home of, er, Manchester (OK, it didn't drift very far then). And lo, did the whole music industry decamp up there for a few days in September to find The Next Big Thing. Yes they did.

DiS decided it wanted a piss-up outside of London for a change, so Sean Adams, Adie Nunn and Raziq Rauf went to have a look around.

ITC was founded by ex-Factory Records bossman and Granada TV presenter Tony Wilson. "It's not about me, it's about the music," as he/Steve Coogan says in '24 Hour Party People'. Of course! So let's check out some of Wilson's support cast...

ADOM: Gee, I dunno, it was all just a bit too Coldplay for me (I intend to get in as many lazy journo comparisons as possible in this review). They were playing in what was basically a function room above a pub. I need to see them on a proper stage in a proper venue to make proper judgement (NB: this is the same for all venues at ITC). (AN)
I caught a bit of Adom too. Wasn't very exciting, so I left. (SA)
ANTONIA: Not her best gig but not shit either. 'My Friends Are Hotties' is spat out with more bile (eww!) than usual and sounds rather all the better for it. She's started jumping about in a couple of songs. Maybe bassist Lars can do that at the same time and they'll be just like Busted! Grrrate. (AN)
I was sightly disappointed because the mp3s were good and everyone told me she was good. But it never made me go ping, I'm afraid. (RR)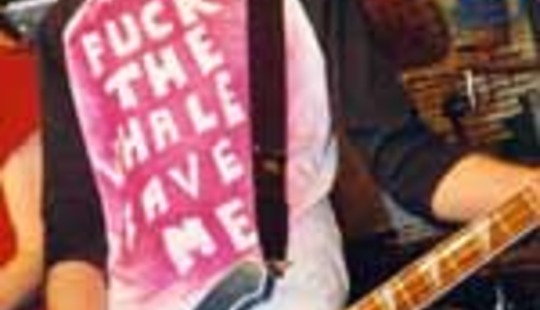 AUGUST 81: This lot were tremendous at T in the Park, kinda the indier, lighter, poppier, Biffy Clyro, so having run across half of Manchester I was annoyed to only catch the last 30 seconds. Ones to watch. The only band who made a noticeable poster impression too! (SA)
I swear they were stalking me. I couldn't escape them the whole weekend. (AN)
THE CAPES: Only caught the end of their set. They seem to lack a bit of stage presence but oh boy do they have the tunes to make up for it! The Capes are essentially a pop band hidden under some crunchy guitars and bleeping synths, with bits of Americana thrown in too. I think they're one of my New Favourite Bands. (AN)
COLOUR OF FIRE: My band of the weekend by miles. Something about this band was raw, something else all honeyed. It's those juxtaposes, added by two pretty-boy singers, one with scruffy poodle hair in a vest and the lead guitarist with the coolest porn-star hair i've seen for a while and the hugeness of this bands scuzzy sound which gives me hope. And that's important! (SA)
colouroffire.co.uk
DUSTBALL: Oh yeah baby. m/ m/ (AN)
I've been wanting to see Dustball for a very long time. Loadsa people go on and on about them. They rawked, thats a given. They sound like Supergrass trying to be Radiohead but not giving a shit about pop or pretentiousness - something very Oxfordian, but something of some class! (SA)
I only caught a single song but if I'd stayed they could've been my favourite band of the weekend. Loads of trustworthy people have told me of Dustball's excellence. I believe them now. (RR)
dustball.co.uk
EMBRYON: 17-year-old Georgian girls. Punky. Entertaining for a short time. I was entertained further by the novelty of buying a pint for under £2.10 or something. (AN)
ENGERICA @ Drowned in Sound Showcase: We love Engerica. So do a lot of you (we hope). They are a band a lot of people won't 'get', but they are one of the most damn good, entertaining, rocking bands around at the moment. Like all other bands in the small venues, they battle against the odds of a dodgy PA and dodgy venue, and come out tops. (AN)
Stamp your foot. Scream. Gyrate. Scream. Sing about crooked sex. Dare ya. Engerica took up the offer and hot damn diggity it was mighty fine. (RR)
They rock, oh yes they do. Said it plenty of times before (having seen them about 12 times now, oh lucky me!). The world can just wait its turn to miss the irony of it all. (SA)
engerica.com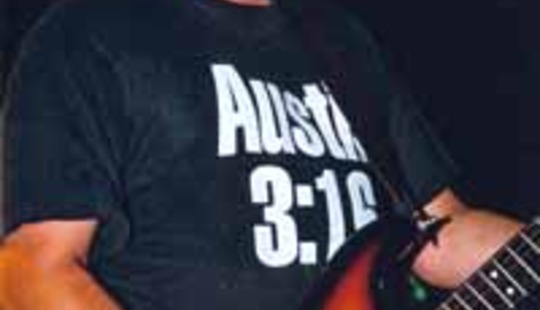 FI LO RADIO: The best band of ITC. They've already had a buzz about them. They were GRATE. Three-piece with a 'chubby' singer and a girly bassist. They all looked like they were having a good time. The kids loved them. Their songs are superb. I leave with a big grin. (AN)
It's the 2nd time I've seen these chaps and chapette and they're still really bloody good. Think QotSA but less of the drone. It rocks. The kids at the front knew it. I know. You're gonna know it soon. (RR)
filoradio.com
I:AM:I: Pulkas are back and were truly electrifying. They were the 1st metal band I saw all weekend that had a stubborn string of phlegm hanging of the singer's chin for 80% of the set. They were the only metal band I saw, so that's pretty good going. (RR)
IMPERIAL LEISURE: Londoners with what on the face of it could sound a bit like Dog Eat Dog. No, please keep reading. This lot were much, much, better. Like the Beasties and De La Soul, playing Less Than Jake at a cult-rock party with the best cover I've heard in ages, The A-Team Theme. Amazing live band, would love to hear how it transfers onto record - could be a dangerous party concoction. (SA)
imperial-leisure.co.uk
JARCREW: It's well documented that The (International) Noise Conspiracy are one of the bands of the moment. They rock, in a soulful, punked up, cynical, party stylee. I adore them. Jarcrew are very similar, but from Wales and influenced a bit more by the Rolling Stones era than the Ramones. Bluddy good tho! (SA)
jarcrew.com
LUXOR: Young London band who like a bit of blues'n'soul. They're not sure if they want to be some garage band, Led Zep or The Verve. I get confused and have to sit down. Soundman tells them afterwards, "sorry, it was only the second time I've done this." There is not room to swing a kitten in this pub. (AN)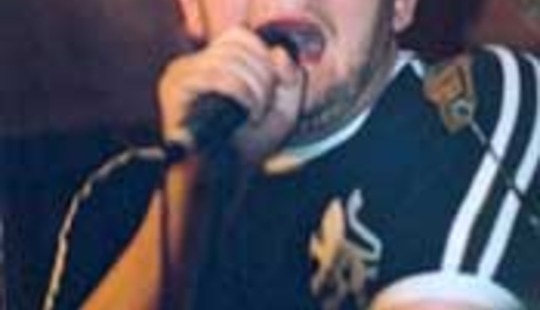 MENTALIST: Shit name for starters. A bit of minimalist synth stuff going on with baggy beats and a bit of drum'n'bass thrown in. Hmm yes, it was OK but the Happy Mondays were better. (AN)
THE NEEDLES: They've been listening to The Hives. They're more wired and more focussing on the showmanship than ever before. The Needles are always a fun live band, whether or not their music is to your taste. Davey Needles speaks unintelligible garbage inbetween songs. Two kids at the front play air guitar throughout their set. (AN)
PAUL WILKES: A singer/songwriter with a good voice and some pleasant songs. Nothing to sell your soul for just yet. (AN)
THE PRIMMS: They tried to look pretty and sound brillint. Sounds like they know what they're doing, doesn't it? They tried to look like Halo and sound like Aereogramme. They do know what they're doing. They failed in both respects. Learn to sing, please. (RR)
THE RAVEONETTES: There was no way I was getting stuck in that function room with the whole of the UK music industry, who all quickly piled in to see this year's Buzz Band. And this year's Buzz Band are a sleazy, slightly garagey band from Denmark, who have no tunes. I see garage rock is not Last Week's Thing as yet. (AN)
theraveonettes.com
REUBEN: The greatest rock band to step foot out of Surrey played their finest show to date in my presence. I could feel the passion. I could see the love. They had a big stage. They rocked it big time. (RR)
Sign them you Um&Ah iiiddddiiooottss!! (SA)
wordsfromreuben.com
SMOTHER: Nathan McGough's new bright young things. The singer is topless with "DIE" scrawled in marker pen on his scrawny chest. Their music is intense. They are rather tight. It's all rather po-faced. I prefer Mclusky. Steve Albini beckons. (AN)
They sounded ok but looked like a bunch of gimps. No offence, like. Let the music talk, like. (RR)
No Raz, they looked like they'd just stumbled out of a prisoner of war camp and put on some make-up. The songs were loud and fuzzed a bit too much through the pa but the guitar throwing dismount was pretty damn ace! (SA)
S.ROCK LEVINSON: The second on at the DiS showcase. They are VERY Pixies (only thinner) but will develop more of their own sound in future. A very new band, a very fun band to watch, a band to get excited about. KEEP AN EYE ON THEM. (AN)
These guys can be your next favourites. That's not an overstatement or just because they played the DiS gig. They played it for a reason. You need to hear this band. No, really. The best thing is, they're always improving. Incredible! (RR)
srocklevison.com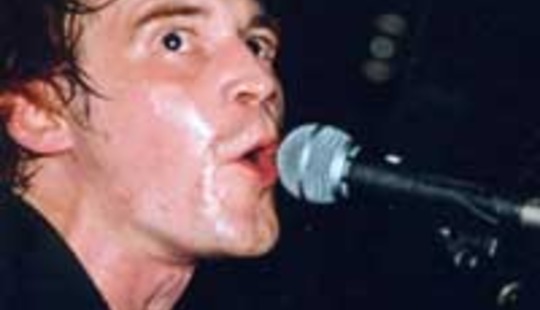 TSUJI GIRI: (pronounced Sue-gee gear-ee, we think!) … off to the 'Chairsmissing' night and the guy on the door was genuinely surprised and pleased when two delegates walked in (the place was full of actual, proper, music lovin' kids - no bad thing obviously). This lot reminded me of Seafood for some reason, only they were a bit more discordant. Singer was funny. (AN)
He looked like the Seafood man but they sounded nothing like them. I can feel you becoming less interested: these guys were better. With more charisma than a charismatic thing this band is gonna be big. Trust. (RR)
tsujigiri.com
WOODSTAR: COR! A GRATE band! A folky Flaming Lips style thing from Ireland, completely different to when I first saw them (fair enuff, first time was an acoustic gig and their debut in the UK). Some actual power and passion in another shit venue with a bar which rudely closed early. I was utterly wasted by the time it finished. (AN)
woodstar.ie

Apologies to the bands we watched bits of and haven't mentioned for whatever reason - eg. not seeing enough of the set, being too drunk and so on. Roll on next year!

Photos by Ged Camera.