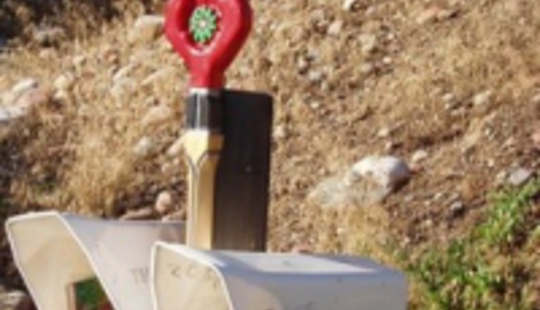 The late Dr. Hunter S. Thompson's ashes will be blown out of a cannon on Saturday 20th August in Woody Creek, Colorado - and DiS has world exclusive pictures.
The journalist and author will be blasted from the gonzo shaped device, Thompson's signature fist and dagger symbol, by his friend Johnny Depp.
Other guests expected include Sean Penn, Bill Murray and Jack Nicholson.
A security guard at the site said: "Saturday's going to be crazy, the sheriffs are going to be looking after a lot of A-listers coming up to Woody Creek."
DiS wishes HST good luck on his last road trip.
Photos taken by Peter White & Danielle Bouchard in Woody Creek, Colorado.