Run the home movies and gaze at old photographs. Paw over your diary, empty another vodka bottle and fill your ashtray with anxiously-smoked cigarettes. Take a trip across the country and contemplate your fate, share your problems with pissed-up strangers and cry on your own. Take every kiss or conversation, brief encounter or argument and write about them like there's some secret truth you're still yet to learn.
This is Ryan Adams today: heart hung from his guitar like a trophy, head still stinging from too many bottles of red and stood in front of a microphone, singing stories from the bottom of his gut. It's also the Ryan Adams we most recognise. After the schizophrenic double-release of Rock N Roll and Love is Hell saw him completely banishing the bluesy country balladry that made his name, many were left wondering if even he_ knew what kind of songwriter he wanted to be. From the desolate, pastoral folk of _Heartbreaker to the overblown AOR of Gold; from Rock N Roll's hopeless garage pastiche to the insular, pill-ridden paranoia that weighed heavy on Love is Hell; each solo album to bear his name could easily have been made by four different artists.
On top of this, the breathless pace with which he's released these records has meant that he's never quite repeated the consistently excellent songwriting on his debut with anything he's done since; instead scattering moments of brilliance amongst songs that sound more like passing flirtations. So when they announced that his new record would be a 2CD set, followed by two more releases later in the year, it naturally sent some alarm bells ringing. Who was Ryan Adams going to be today? The inspired troubadour whose soulful Southern wail could tame the cruellest of hearts, or the try-hard rock n' roll brat, plodding through power chords and flinging himself around the stage, begging for our attention?
We needn't have worried. Cold Roses is Ryan Adam's finest record since Heartbreaker; a sprawling, sighing, regret-riddled epic that trawls through themes of freedom and escape, hope and loss, love and its many disguises. Thanks to the intuitive touch of the musicians he cobbled together to form The Cardinals, guitars and harmonicas, drums and pianos, melodies and harmonies all meld together to form the kind of lush backdrop we haven't really heard since Whiskeytown.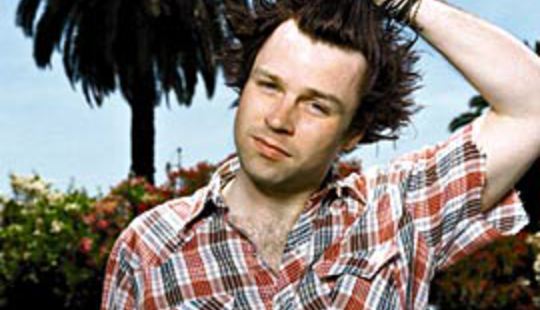 You can hear it from the moment the whimsical opening on Magnolia Mountain gives way to a driving, Crazy Horse-style country rattle; slide guitars slivering around distorted chords whilst Brad Pemberton's drumming accentuates Adams' drawled vocals. There's no space for ego on this record: by playing in a band, Adams is swapping showmanship for artistry, and in doing so creating something that's as musically convincing as it is emotionally affecting.
Of the two discs on this record, the first is certainly the darker and more slow-burning, with melodies that meander with melancholic reflection, rather than swinging for the emotional sucker-punch. Driven by acoustic flourishes and a defeated vocal, When Will You Come Back Home is a sweet-hearted lament for the chances of happiness he walked away from ("I leave Carolina every night in my dreams/Like the girls that try to love me that I only leave"), whilst Cherry Lane's sprightly two-chord strum hides a frustration that his lyrics struggle to convey; instead relying on the repeated line, "I can never get close enough to you."
Elsewhere, the two jarring sides of Adams' temperament are displayed to great effect. The bluesy southern stomp of Beautiful Sorta, with its restless energy and reckless singing, is doused in drink and James Dean fatalism, and finds Adams flailing around for the arms of a good woman to cling to. On the other side, How Do You Keep Love Alive is a slow, crushing heartbreak of piano and slide guitar that has his voice at its most gravelly, full of worn-out, Springsteen-esque sincerity and evocative imagery ("She runs through my veins like a long black river/and rattles my cage like a thunderstorm").
So if the first disc is about the weight, about the burden of regret and painful memories, then the second disc is about escape. As soon as it opens with the lazy summertime shuffle of Easy Plateau, a different Ryan Adams is revealed; one that's packed-up his suitcase and set off to escape the things that haunt him. It's here that we also find some of his most exceptional songs. On Let it Ride, he's hurtling through a free-sprited, high-tempo hitch-hike around every country cliché going, and playing them to utter perfection; Dance All Night is a lullaby wrapped in soft-focus romance, whilst Life is Beautiful betrays its twee title by building into a full-blooded, life-affirming pop song that basks in life's small mercies. Finally, there's the glistening romanticism of If I am a Stranger. Propelled by passionate drumming, wrapped in swathes of multi-layered guitar and sung with all the soulful devotional his voice can emit, it's a song that offers all of the shut-eyed beauty that many thought he'd forgotten how to make.
Weighed down by drama, but propped-up by the promise of happiness, Cold Roses is as complete and honest a self-portrait as you're likely to find, and despite the fact that a few of these nineteen tracks could easily have been cut, or that its mid-tempo pacing may drive it dangerously close to sounding monotonous, the evidence still points to that of a songwriter clawing back to his best.
This is Ryan Adams today: falling in love, fucking up and running away, on to the next headache, the next big letdown, the next song. With this album, he's done just enough to make us want to hear them.
8

Neil Robertson's Score

9

User Score