Excited about the inaugural Concrete and Glass festival? Yes? Good, us too. It's happening in East London tomorrow, so DiS thought the time was well and truly right to give you our picks and recommendations for the two-day event. We would also like to take the opportunity to remind you that A. We're 8, and B. We've got a stage to celebrate: join us at Hoxton Bar & Grill (map here) from 7pm for O'Death, Bodies of Water and Frightened Rabbit. Read more about them, and our other picks, below...
- - -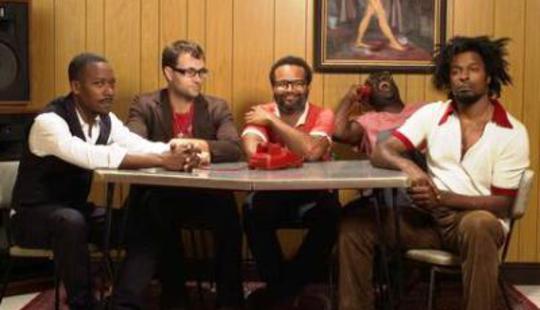 TV On The Radio There's been a lot of talk about TV On The Radio lately, but they're a rare example of a band who deserve all of the critical (not to mention fanatical) plaudits that have been coming their way - and more. New record Dear Science (9/10, says us) might take a while to sink in, but once it does you're left with an LP that must surely be a contender for best of '08. Dave Sitek and co. aren't playing many UK shows this year (other than this there's just a handful of dates in November), so their Concrete and Glass slot looks set to offer one of the only chances to see how they recreate its nuances live. You'd be foolish to miss out.
Video: TV On The Radio, 'Golden Age'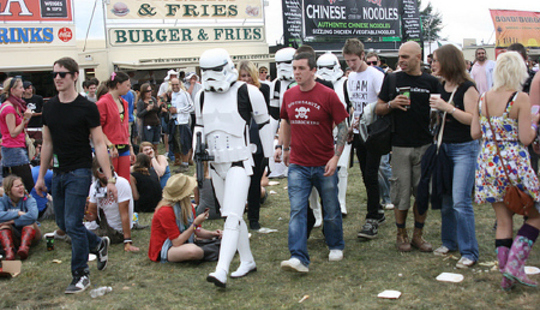 Sky Larkin Belly-esque indie-rocking trio coming to much-deserved wider attention following the recording of their debut album (set for release next year) and the airing of forthcoming single 'Fossil, I'. Having only just wowed crowds at our monthly DiScover event in September, they're now taking their place on label Wichita's stage at Concrete and Glass. Check out thunderous track 'Molten', given away as a free download earlier this summer, and the soaring 'Summit' for more reasons why you should catch their set.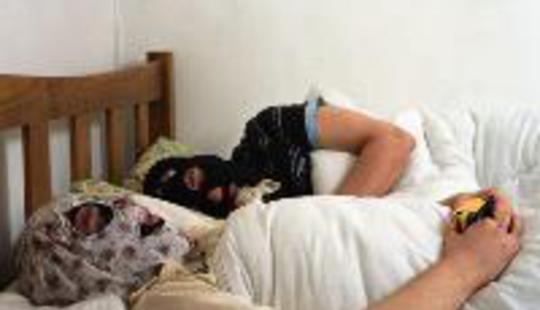 Frightened Rabbit Based in Selkirk, Scotland, Frightened Rabbit have been DiS favourites for a long while now but it's only since this year's superlative release The Midnight Organ Fight that they've come to the attention of the public at large. The four-piece deal in heart-string tugging indie-rock, referencing bands like The Hidden Cameras and early R.E.M. in the process, but still their music has a real life of its own. Sung in a thick Scottish burr by Scott Hutchison, Frightened Rabbit's songs are at once completely personal but eminently appealing to the first time listener.
O'Death Not so much is known about O'Death, a New York-based sextet who've slowly but surely been winning over our ears these past few months. Though there's actually a fairly hefty discography behind them, most of it has been self-released and limited edition in nature; it's only since signing to City Slang mid-way through last year that they've been able to bring their idiosyncratic gypsy-folk stylings to these shores. One of Concrete and Glass' lesser-celebrated bands, for certain, but also, potentially, one of the most interesting. Head over to rcrdlbl.com now for an exclusive O'Death track.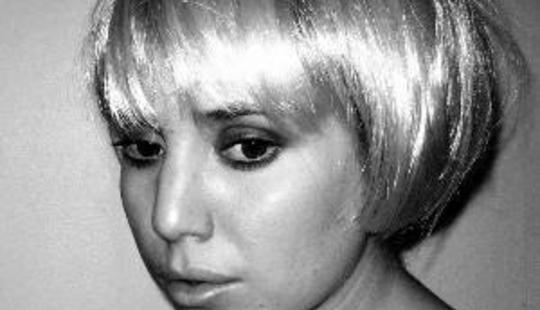 Lykke Li After something a bit more pop from your Concrete and Glass experience? You'll be wanting to check out Lykke Li then (but not like that, simmer down). The Swedish starlet put out her debut album Youth Novels earlier this year, and it's a record packed with both subtle gems and rousing pop choruses - plus, in the shape of 'Little Bit', one of the singles of the year. Live, she employs a three-piece backing band and covers Vampire Weekend - but don't let that put you off, because she's got a voice absolutely worth dying for.
Video: Lykke Li, 'I'm Good, I'm Gone'
- - -

Find tickets and wristband information at the official Concrete and Glass website