Vasto is a coastal town you've never heard of in a country that's full of coastal towns you've never heard of. Perched next to the Adriatic sea in eastern Italy, its picturesque cathedrals and crumbling villas house a population of just 40,000 people.
One of the biggest billboards you'll see in the city is advertising Anastacia's Resurrection tour. Several others sell the benefits of a Roberto Baggio-endorsed holiday resort. My driver from the airport describes his home as the kind of place, 'You grow up in to leave.'
So how do you build a festival in what's almost the middle of nowhere? To find out, I took the same trip to Siren 2015 that James Blake, Jon Hopkins and Sun Kil Moon all did this past weekend.
1) Chat to ATP
Siren is the brainchild of Louis Avrami, a New Jersey-born dude who volunteers at WFMU radio and has an encyclopaedic knowledge of 80s alt-rock. He first came to Vasto for a wedding in 1996 and, after meeting Barry Hogan decades later through his work, tried to convince him to set up an Italian ATP. Naturally, that partnership fell through but the idea of bringing alt-rock to the Adriatic remained.
Louis: "The idea is for people to come here, have a weekend by the beach with somewhere to hang out at night.
"A long time ago I got approached by a local hotel to put on a concert series for them. That fell through when my partner at the time went crazy, he's now in jail, but a version of that idea was still kicking about when I met Barry and Deborah at an ATP New York.
"At the time they were looking around for a potential new site, so they came out here in 2012 and were floored by what we have. They introduced me to Pietro of DNA Concerti, our promoter and local partner, so we started working together. Of course, Deborah and Barry fell into the abyss but Pietro and I kicked on with Siren and gave it a shot."
2) Commit to insanity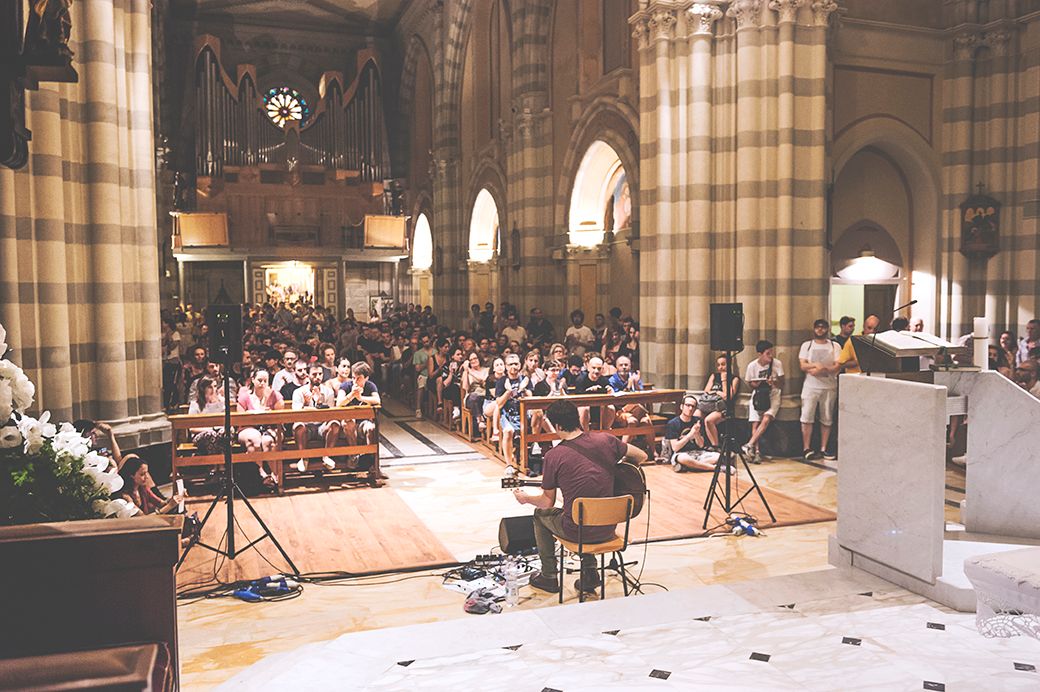 Unlike mouthwatering cuisine and well-groomed defensive footballers, Italy doesn't really do music festivals. Rock In Roma is its biggest annual event, this year starring Robbie Williams, Lenny Kravitz and Slash, and it's really just a trumped-up concert series across the capital's arenas. There's also the free Beaches Brew, which happens up north in Marina di Ravenna.
In terms of paid-for weekend events, Siren is unique. Mainly because no one else has been crazy enough to follow suit.
There is method in Avrami's madness though. Vasto may lie three hours away from the nearest big city, Rome, but it's only a 45 minute drive from Pescara airport. Also, it has a huge stretch of beach and therefore a plentiful stretch of around 800 hotel rooms. All of which were occupied by the weekend of the festival.
3) Give the local kids a taste of escapism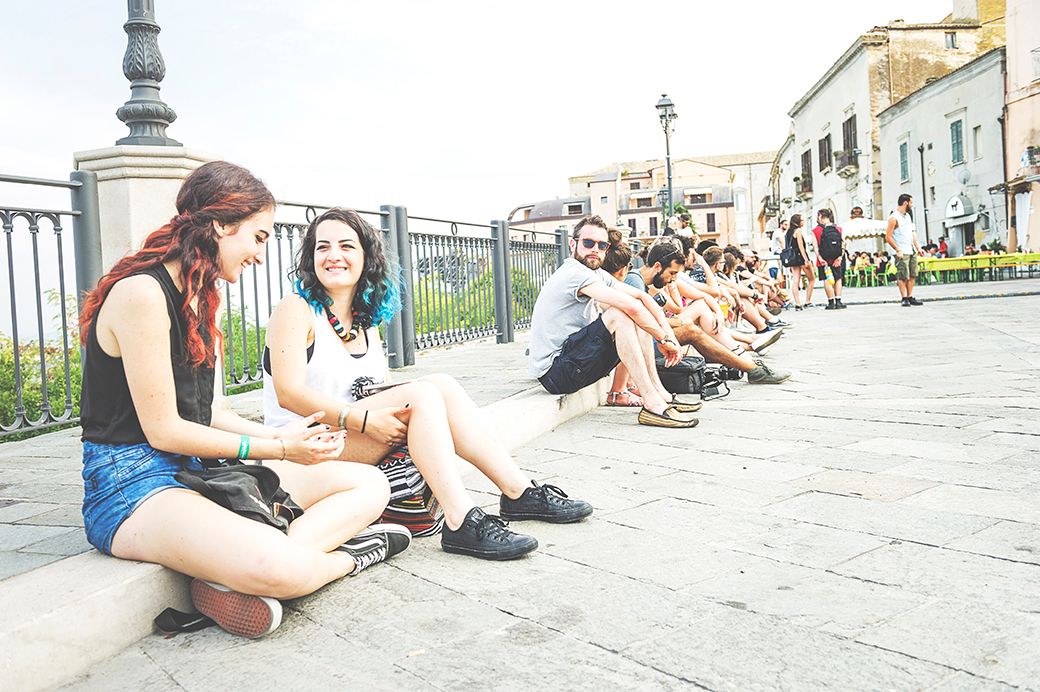 If you're a teenager growing up in Pescara, then bad luck. Other than heading to the sea, there's pretty much nothing to do for fun all year long.
"It's really quiet here," explains Sylvia, who lives from the nearby town of Cupello. "In winter it's really, really quiet."
This means Siren is the only event to bring European culture close to home.
"It's the first time for famous Italian groups to come here and young people to hear them," says another local, Alesseo. "It's important for me. I'm a lights and sound technician. It gives me experience to work on a concert with them."
4) Don't expect them to buy a ticket in advance
Perhaps the biggest problem for anyone trying to build a festival in Italy is that shows don't sell out until the day they happen, if at all. Promoters expect to shift 40 to 50 percent of their tickets for a gig on the door, which is a real problem when it comes to cash flow and booking bands. Siren's line-up was only announced in May, two months before the event itself kicked off.
Lorenzo and his group of four tattooed friends from Rome are typical of the kind of audience Siren relies on to survive.
DiS: "So when did you decide to come to Siren?"
Lorenzo: "Actually we decided, yesterday night. We just came because we had some friends here and we love James Blake."
DiS: "And where are you planning to stay?"
Lorenzo: "We don't know. In the park, maybe."
5) Don't panic
Having hosted Mogwai and The National last year, 2015's Siren has a more electronic flavour. Both James Blake and Jon Hopkins have been drafted in as headliners, alongside homegrown rockers Verdana and Mark Kozelek's Sun Kil Moon. Manchester's PINS also play alongside The Pastels and Is Tropical.
At €40 for a day ticket and €60 for the weekend, you can't say much fairer. Around 4,000 attendees dip in and out of the weekend, including plenty of indie fans from Rome and Milan - as well as an 80 year old local with a cane and plentiful ear hair who just wanted to what all the fuss was about.
Despite a few bumpy moments, the festival generally runs to plan over its three day schedule. One child has such a good time during Gareth Dickson's solo show at the Cattedrale San Giuseppe that he crawls to the front row to play with his toy dinosaur. And when Jon Hopkins misses his first flight pushing his set time back until 2.15am pretty much everyone stays out to see him play.
6) Deliver something special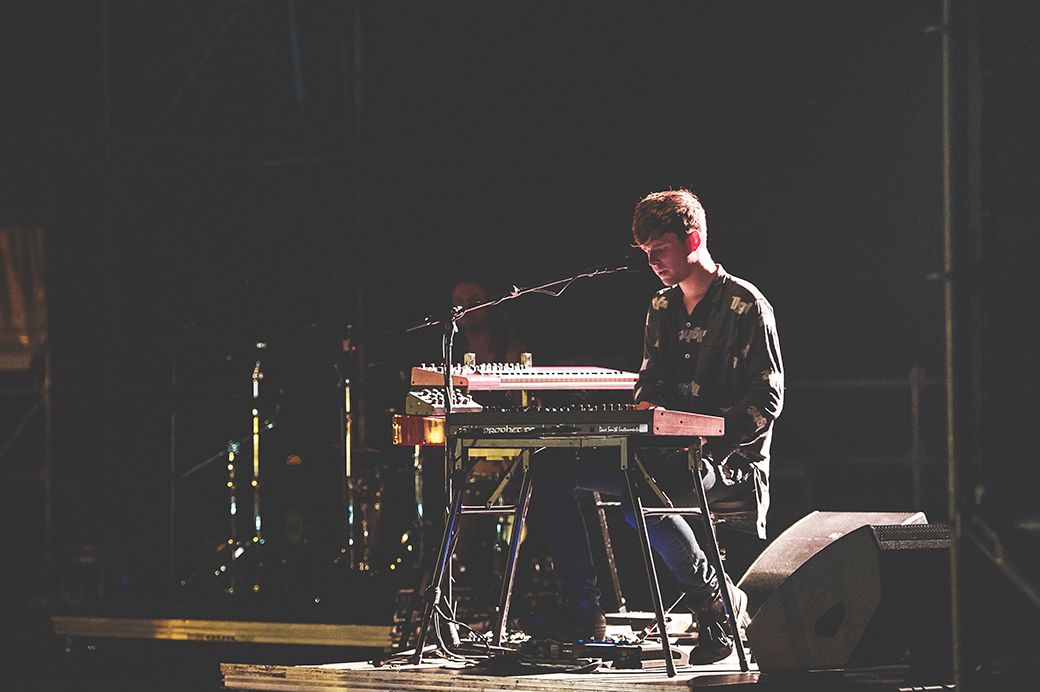 Although most of Siren's line-up has been doing the festival circuit since late April, getting James Blake to play the event is a real coup. The electro-soul crooner and known Frank Ocean associate has travelled to Vasto midway through the recording of his third album, Radio Silence.
Three plaintive new tracks are debuted across his set and, although they don't seem like a grand departure from Blake's previous offerings, they still manage to twinge your heartstrings with trembling grace. The same goes for 'I Never Learnt To Share' and 'Limit To Your Love', which prove unlikely festival anthems. In the hands of a less astute performer, flitting between these amorous anthems and the more ravetastic 'CMYK' and '200 Press' might make for too erratic a set. As it turned out, Siren's midnight crowd proved just as happy swaying in time to dizzying electronica and it did when drunkenly singing along with pitch-shifted falsetto.
With a few more tunes in the vein of 'Retrograde' and 'The Wilhelm Scream', you figure Blake has a real shot at headlining some much bigger stages come 2016.
7) Do it all over again
Even before the gates had opened at this year's Siren, plans were afoot as to what happens next. As you might have guessed, a line-up announcement is some way off - but the preliminary names being bandied around are pretty special. Similarly, plans to incorporate even more local businesses and breweries into the festival seem like a natural progression.
It's early days for Siren but, given the obstacles its organisers have overcome to build an event worth caring about, you can't help wishing it the best of success. From the outside, building a festival slap bang in the middle of southern Europe seems nigh on impossible. To those who've built it from the ground upwards, that's probably why it's worth doing.
Siren Festival will return in 2016.
Photos: _© Giulia Razzauti/Vasto Siren Festival _